Programme
BMRS22 Programm avalaibel HERE
Registrations
To attend BMRS22 virtually

, please register HERE
To attend BMRS22 in person in Edinburgh

, please register HERE

Programme
Discounted conference fees:
Members of the BM network and students irrespective of their affiliation to BM are eligible for discounts.
BM Members: You can only access discounted fees if you are registered to the BM community platform. Registering to the community platform activates your existing BM membership. You can register here and book BMRS directly from the platform. If you are registered and the system displays a non-discounted price available to you, please contact the organisers and your profile will be updated.
Students: Students who are not affiliated with BM and do not wish to become BM members are still eligible for discounted prices. Please register here as a temporary member and book BMRS22 directly from the platform. Please indicate you are a student and the reason for your registration: BMRS. Your registration to the platform/membership will expire after the conference.
Become a member: If you wish to become a member of BM, please review our membership options here. The annual membership fees for prospective BMRS22 presenters and attendees will be reduced by £20. In order to benefit from the lower membership fees, please send BM an email to receive a personalised membership invitation link. Once your application is approved you can book BMRS22 directly from the platform.
Overview
The Bilingualism Matters Research Symposium (BMRS) is an annual interdisciplinary research conference organised by Bilingualism Matters. It is open to researchers at any stage of their career working on any aspect of bilingualism*, irrespective of their affiliation to Bilingualism Matters. BMRS will take place in Edinburgh and will be live-streamed. Presenters and attendees will be able to choose to attend virtually or in person.
The BMRS22 plenary speakers are:
Ludovica Serratrice,

professor of bi- and multilingualism at the University of Reading and Director of the Centre for Literacy and Multilingualism

Joseph Lo Bianco

, professor emeritus at the Melbourne Graduate School of Education and former Chief Executive of the National Languages and Literacy Institute of Australia
*Bilingualism: We refer to 'bilingualism' as an ability to use more than one language (two or more). Synonymous terms: plurilingualism, multilingualism.
Submission Guidelines
Abstracts will be considered for two types of presentation: oral presentation (the presenter will deliver a 15-minute oral presentation) or poster (presenter will produce a digital poster).
All abstracts must be submitted in English.
Abstracts cannot exceed the limit of 500 words, excluding tables and references.
Describe in your abstract how your research is relevant to the needs of the general public, professionals (health, education, etc.), policymakers and others
Figures, tables, examples and references may be uploaded in a separate file.
Abstracts must be submitted directly to the Easy Chair online form. They can also be uploaded in a separate file but in this case, they MUST NOT contain any names of authors, only the title.
Authors can indicate a preference for an oral or poster presentation. However, the Programme Committee reserves the right to decide on the final format
Submission link: https://easychair.org/conferences/?conf=bmrs2022
Topics
We welcome contributions in and across the four broad categories
Linguistic, developmental, and clinical aspects of bilingualism
Psycholinguistic and neurolinguistic aspects of bilingualism
Sociolinguistic and sociocultural aspects of bilingualism
Pedagogical aspects of bilingualism
Keywords
children, adults, ageing, autism, health, mental health, education, business and workspace, identity, migration, bimodal and unimodal, family, sign language, atypical language development, attrition, minority languages, heritage languages, learning and teaching, policy
Review Criteria
Our panel of expert reviewers will choose abstracts based on the following criteria:
Originality

- Does the research make a contribution to knowledge?

Academic rigour -

s the theoretical background clearly described? Are the arguments sound, clear, and logical?

Availability of results

- W

hat is the stage of the research? Are results available?

Presentation

- Is the writing clear? Is it appropriately organized? Is the length appropriate?

Social relevance -

Does the research have the potential to be relevant to non-academic audiences? Is it explained clearly?
Organisation
Important Dates
Submission deadline: 7th July 2022 23:59 CET
Notification of acceptance: 9th August 2022
Registration opens: 9th August 2022
Conference date: 25th & 26th October 2022
Conference fees (virtual attendance)
£75 full fee
£50 full fee BM members
£30 discounted fee (students)
Conference fees (attendance in person in Edinburgh, UK)
£175 full fee
£150 full fee BM members
£100 discounted fee (students)
Bursaries are available on application. Please contact bmrs@bilingualism-matters.org
Sign Language interpretation
Subject to the availability of relevant submissions, the conference organisers will make every effort to provide relevant sign language interpretation. Please contact bmrs@bilingualism-matters.org to discuss your requirements.
Location
The conference will take place online and in Edinburgh (John McIntyre Conference Centre, University of Edinburgh). The fee for the in-person conference attendance is higher to reflect the costs of the venue and organisation.
Conference Proceeding
A special issue of accepted work is planned for the journal Ampersand: An Interdisciplinary Journal of Language Sciences and Bilingualism. More information to follow.
The session for prospective authors titled: How to Write a Great Research Paper, and Get it Accepted by a Good Journal, will take place today, Oct 28, 2022 03:00 PM London on ZOOM. Please register HERE to access the free session.
Accommodation
Accommodation is available within The Scholar and The Scott Hotels at Pollock Halls in the vicinity of the conference centre. The KM Central and serviced apartments at Richmond Place provide convenient central overnight accommodation.
Please visit the online booking service at https://www.uoecollection.com and quote promotion code: EVENT to receive 15% off the best flexible B&B rates (includes breakfast each morning). Please note this excludes any promotions or other deals they may be running at the time. Payment is taken at the time of booking and accommodation is subject to availability.
Conference dinner (Set menu £25)
Dinner will take place on 25th October 2022, at 19:30 in David Bann (Licensed Vegetarian Restaurant in Edinburgh), 56-58 St. Mary's Street, Edinburgh. A set menu example is available on the restaurant website: https://www.davidbann.co.uk/#news.
To book the conference dinner, please pay £25 by October 16th 2022: https://buy.stripe.com/3csbMq1jn9qg4NyfYY. If you prefer to pay cash on the day, please contact the organisers before October 16th 2022. After this date booking may be possible but places can not be guaranteed.
BMRS22 Committee
Dr Carmit Altman
Dr Ana Balas
Dr Francesca Foppolo
Dr Georgia Fotiadou
Dr Tihana Kras
Prof Dr Tanja Rinker
Dr John W. Schwieter
Prof Yang Wang
Prof Antonella Sorace
Dr Katarzyna Przybycien
Sponsors
Ampersand: An Interdisciplinary Journal of Language Sciences and Bilingualism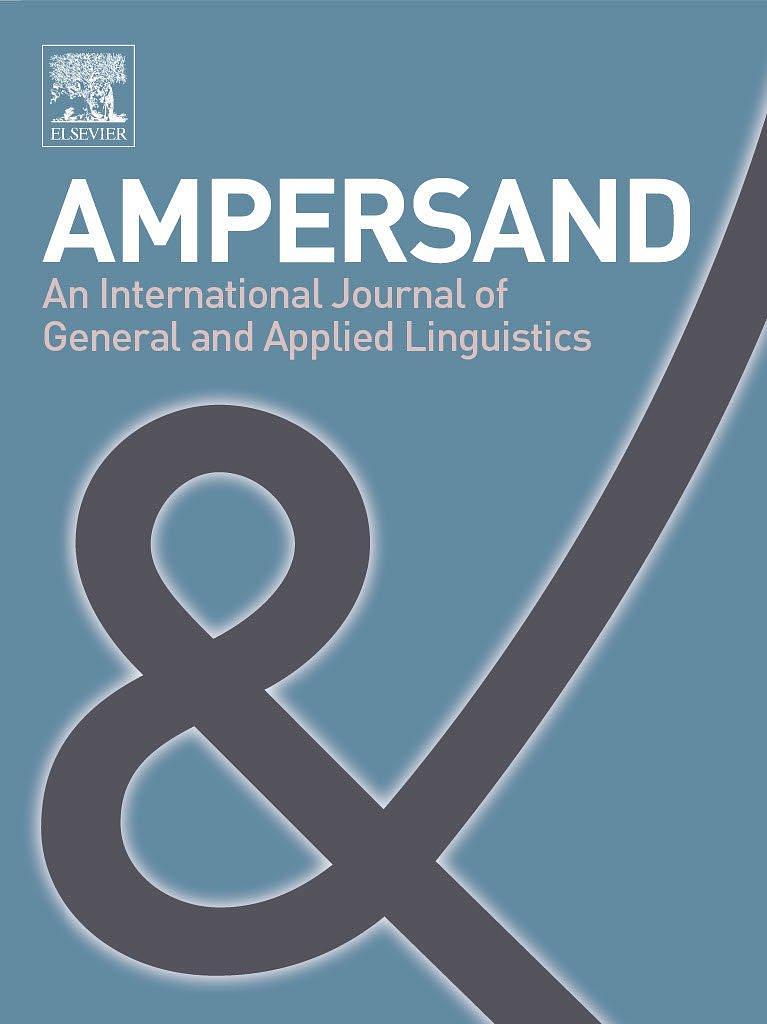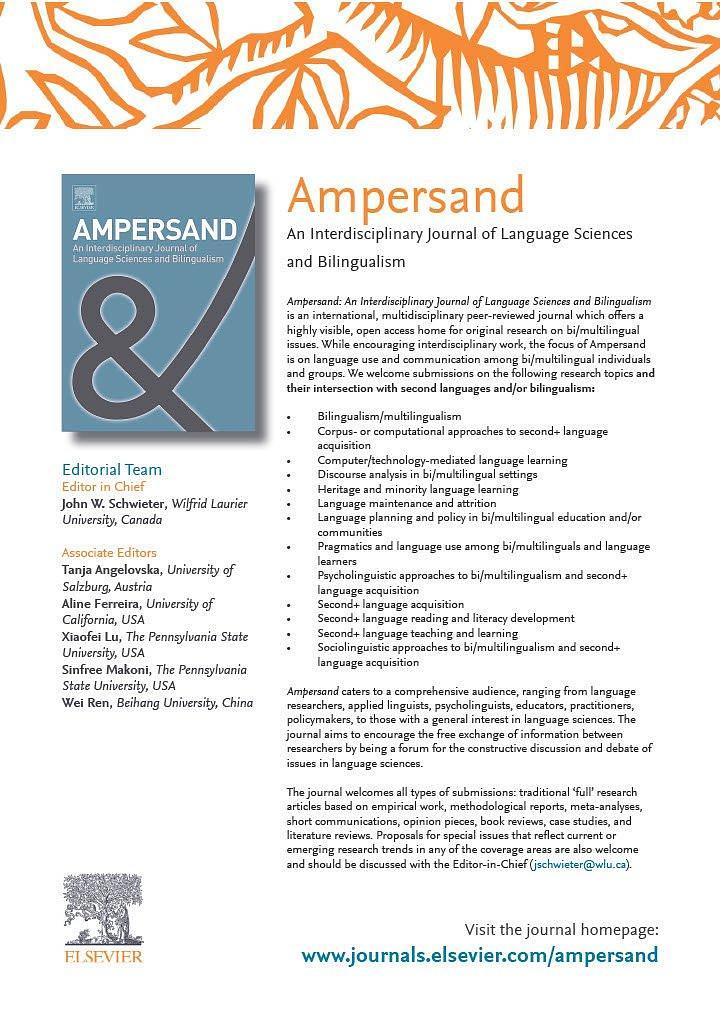 Avant Assessment offers online tests, which assess true language proficiency with reliable and accurate data and are easy to use, cost-effective, and provide quick results
Contact
All questions about submissions should be emailed to: bmrs@bilingualism-matters.org