Parents' questions answered
Answers to the most frequent questions from parents about raising bilingual children, available in eight languages, including Gaelic.
Video - Why Gaelic Matters: The View From Research
Recording of a talk by Professor Antonella Sorace on the benefits of bilingualism, given for parents in Skye considering enrolling their children in Gaelic Medium Education.
Video - Recent Insights from Research on Gaelic, Bilingualism and Language Policy
Members of Bilingualism Matters Edinburgh present research findings relating to various aspects of Gaelic and bilingualism from an online event on 5th November 2021, as part of the Edinburgh Gaelic Festival programme of events.
Classroom resources
Bilingualism Matters worked with the educational platform Twinkl and Scotland's National Centre for Languages to develop free resources on bilingualism for teachers to use in English and Gaelic speaking classrooms.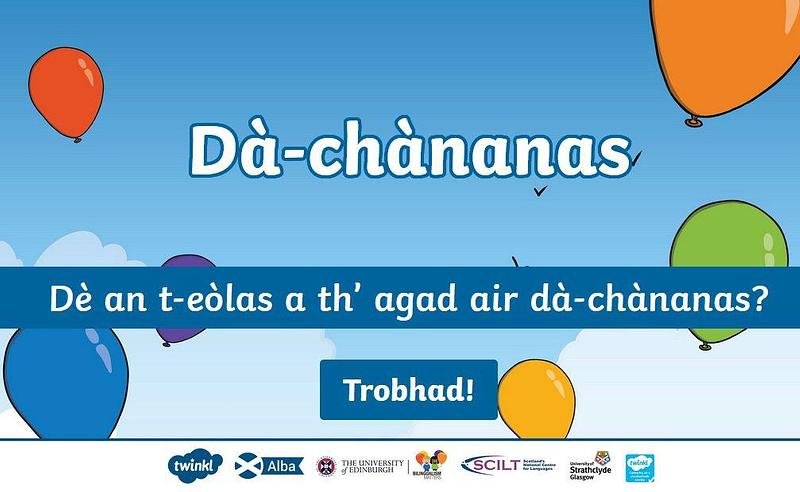 Podcast - Much Language Such Talk
The Much Language Such Talk podcast is produced by Bilingualism Matters Edinburgh volunteers and has a wide variety of accessible and fascinating interviews with experts on different topics around bi- and -multilingualism. A small selection of useful episodes include:
Selected research projects at BM Edinburgh
Online articles
Join Bilingualism Matters
Bilingualism Matters launched as a social enterprise in 2022. The new not-for-profit membership organisation aims to work on an international level to bridge the gap between research and society on the subject of multilingualism and language learning. Membership is open to everyone.
Read about membership benefits and options here.
Further reading
Bilingualism Matters Edinburgh
SCILT (Scotland's National Centre for Languages)